We highly value all of our customers, that is why we always try to get your orders on your doorsteps as soon as possible. This return policy only applies to countries within Europe. For any other country, please contact us through nanafofi.africa@gmail.com.
Shipping
All Economy shipping orders are being sent via local post delivery company PostNL (The Netherlands. The shipping costs are included in the product prices except for the international packages.
Europe
Mailbox delivery €10,00
Package delivery €15,00
Worldwide
Mailbox delivery €15,00
Package delivery €20,00
All orders take 5-7 business days (Monday to Friday excluding holidays) to process, no matter the shipping method you choose at checkout. Processing time and shipping time are separate. Please note that processing is the time it takes to pack and prepare your order for shipping.
Delivery location
The delivery location is specified in the order placed by the buyer. The delivery will be considered to have been completed at the time the goods are delivered to the address specified in the order. The seller will ensure delivery to the specified address. The tax document (invoice) is sent to the e-mail specified in the order.
Return policy
We do not accept any open products for sanitary reasons. You can only return damaged items within 48 hours. In the event that you need to return your item, the original packaging is required to avoid a repackaging fee.
Due to the organic/perishable nature of the herbs, the vaginal steaming herb blends are not eligible for returns. If you are unsatisfied with your herb blend for any reason whatsoever, please document the issue with photographs, and send us an email within 30 days of purchase to nanafofi.africa@gmail.com and we will work with you to find an appropriate solution.
Refunds
Exchanges and refunds are only acceptable for damaged products that were damaged during transit. If you have received any damaged items, you must contact us via email at nanafofi.africa@gmail.com, within 48 hours of receiving the damaged products. You must produce proof by sending us a photo of the damaged item and your package slip.
Damage and/or Spare Piece Claims
Like mentioned before, you have 48 hours to report damages upon arrival of your product. Should there be any issues that would require a replacement or a spare piece, please read the following steps carefully:
– Make sure to retain the package and packaging materials from our products to successfully address your claim.
– Submit clear photos of the exterior and internal packaging and the issue that is being reported, along with a photo of the shipping mark (the white sticker with the barcode).
– Finally, provide a brief explanation of the issue and how it occurred.
All above information should be sent to nanafofi.africa@gmail.com. Please note that spare pieces are subject to availability and claims can take up to 4-6 weeks to process.
Return policy third-party
We do not accept returns for products purchased from third-party retailers. Only items that have been purchased directly from nanafofi.com can be returned to us. Products purchased through third-parties must be returned in accordance with their respective returns and refunds policy.
Order Cancellation
If you want to cancel an order, you must notify us by email at nanafofi.africa@gmail.com. As long as you cancel your order before it has left our warehouse, you will receive a refund minus a restocking fee, if applies. If you cancel your order once it has left our warehouse, you will be responsible for the shipping and return-shipping charges. All order cancellation requests are subject to approval.
How to Contact Us
If you have any questions or concerns about our shipping, refund or return policy, please do not hesitate to contact us through email.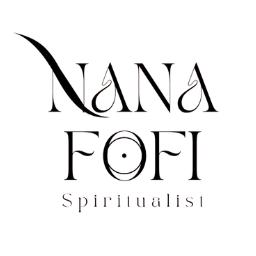 Hello, my name is Nana Fofi Afia Assumaniwa Nnkosuhema! My aim is to promote African culture through diverse products and services, including African crafted products, educational books + lessons, and ritual services. Take a look at my outbound services here.
Designed by The Wave | © All rights reserved Nana Fofi